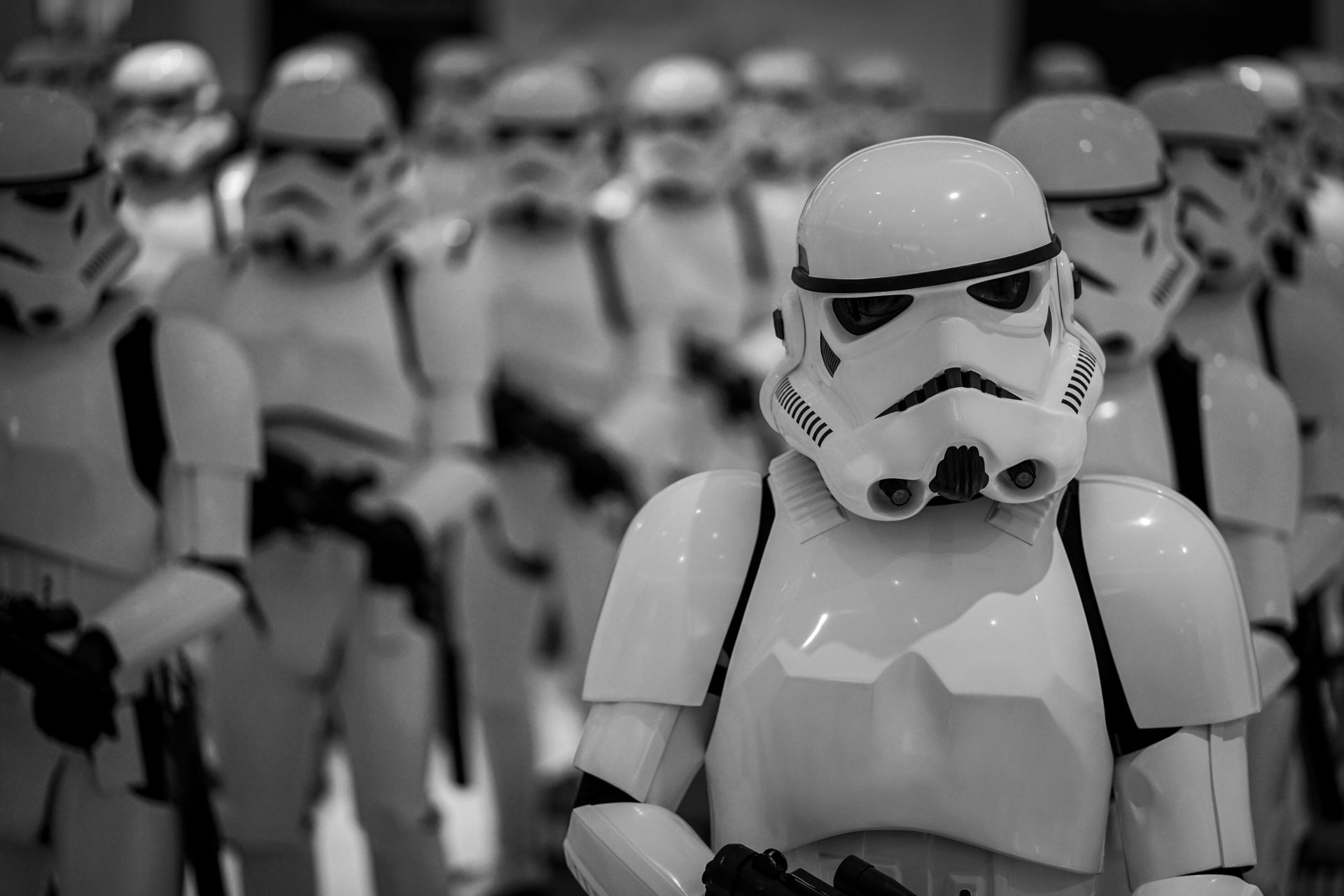 Inspired; exploring the worlds of art, TV, theatre and film
Here at Grace & Tailor we're constantly being inspired by the incredibly creative ways that production equipment – lighting, sound and AV – is being used outside the events industry.
In this blog, we explore the worlds of art, TV, theatre and film, and share some amazing examples that are sure to get the creative juices of any event professional flowing.
Game of Thrones
Building specialised structures, set design with minute detail and the logistical challenges of capturing video and sound in uncompromising spaces – there's so much inspiration that event managers can draw the world of TV and film. With Game of Thrones season eight looming on the horizon, our team were full of examples where set design and clever use of production come together to make the awe-inspiring and immersive worlds of GOT feel real.
In a world where CGI is so accessible, the Game of Thrones crew keep an extraordinary amount of the sets as real as possible. Physically building intricate and consistent worlds that are works of art in themselves.
They've also preserved a number of these sets as tourist attractions in Northern Ireland. A celebration of the genius that went into these feats of artistry and production, offering fans the opportunity to experience it for themselves. So, if you (like us) are blown away by the detail and production value of places like King's Landing, Winterfell or Meereen, you'll get the chance to get up close and personal with the sets. Sign us up!
The Girl on the Train
With all of the action limited to a single space, theatre productions are constantly coming up with ever more creative ways of using lighting, sound and visuals to better tell a story and engage their audience.
The recent production of the best-selling novel, The Girl on The Train is a prime example. With much of the narrative surrounding one character observing goings-on through her train window as she commutes, Joe Murphy's production uses lighting and sound to brilliantly cut between scenes.
Videogames: Design/ Play/ Disrupt
Art exhibits and installations are another incredible source for event production inspiration. From ways to use light, sound and AV to make a space as engaging as possible, to inspiration for theming, we've always on the lookout for interesting exhibits.
The V&A exhibition Videogames: Design/ Play/ Disrupt explores how a new wave of designers, players and critics are pushing the boundaries of the medium. This caught our eye for two reasons…
The use of production features alongside a full-on commitment to the theme, making the exhibit as engaging and immersive as possible.
The colourful and industrial styling of this part of the exhibit is representative of how online communities collaborate, create and spectate together.  The V&A says this installation 'celebrates the dazzling imagination and creative chaos shown by videogame players.'
Bohemian Rhapsody
As we've had a hand in delivering some of the biggest concerts and festivals in the UK, hearing about the production work on the Bohemian Rhapsody film immediately piqued our interest.
To recreate the biggest Queen performances, from Live Aid at Wembley to Madison Square Gardens, the production crew undertook the mammoth feat of building replica sets.
In an interview with the Motion Picture Association of America, Aaron Haye, the film's production designer explained,
'We built a big stage rig and recreated some of Queen's iconic lighting rigs, which they call the pizza oven, and basically created a modular system for both the stage dressing and the lighting, with different drum risers, gear, and wings on the stage, so that within a day, or an overnight, we could switch from Madison Square Garden to Rio just by changing the dressing.'
Star Wars Land
If you're looking at an experiential production, or you're just keen to make an event as memorable as possible, then take a look at the soon to open Star Wars theme park. This'll certainly help you to think bigger.
The theme park is 100% immersive. With augmented reality battles, stunning visuals, and those iconic sound effects at play, there's no part of the experience that hasn't been carefully designed and considered.
Whether you're a die-hard Star Wars fan or not, everyone can appreciate the incredible detail that has been put into this vast, immersive attraction.
Even without a giant Hollywood budget, there are a number of ways to create incredibly memorable, immersive experiences at events – that's exactly what we do.  So get in touch. We'd be happy to offer advice at any stage of the delivery of your event.