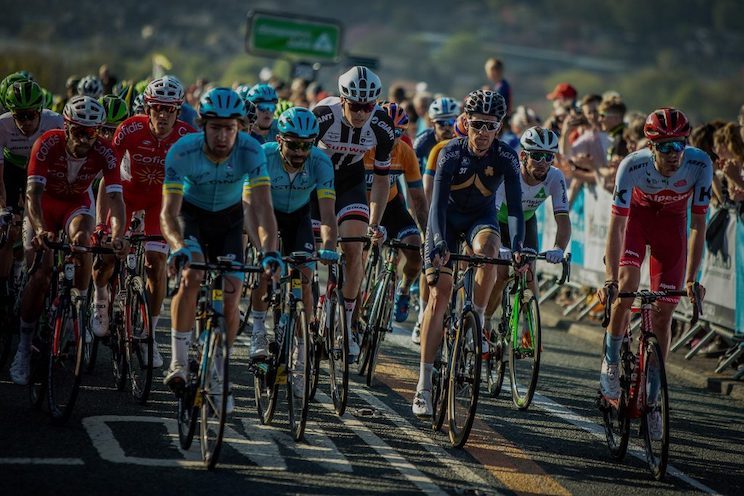 Sporting success for Grace & Tailor!
Grace & Tailor has an impressive track record of supporting the delivery of large-scale sporting events, having provided a wide range of services to major sporting events across the UK for many years.
In 2019, Grace & Tailor were appointed by Y2019 to help them deliver some of the elements of the UCI Road World Cycling event in Yorkshire, which took place in September . We were responsible for booking entertainment for the main stage and fan zone in Harrogate, as well as managing the screen content, and the compere and commentator team for the main stage. We managed the Sports Presentation and Medal Ceremonies, including the planning, management and delivery of the opening and closing ceremonies, along with delivering the Sports Presentations for the Paracycling starts and the Local Authority starts for the entire event.
The scale of this event was huge, and wet weather presented an additional challenge, but the Grace & Tailor team rose to the occasion and contributed to an event that was a resounding success. We are incredibly proud to have been a part of it!
Here's what Kevin Benjamin, UCI Road World Championships Manager, had to say about working with Grace & Tailor at this year's event:
"I had the pleasure to work with Sophie Watt and the Grace and Tailor team in the lead up and during the 2019 UCI Road World Championships. At every turn, Sophie and her team were professional, solution oriented and attentive to the details that are required to deliver a spectacular product. I would highly recommend the Grace and Tailor team for any event looking for a true partner in delivering a memorable success story."
Of course, this wasn't our first experience of working on large-scale sporting events. Grace & Tailor has been involved with many successful sporting events over the years, including the Tour De Yorkshire. During the Tour De Yorkshire 2018, Grace & Tailor were contracted to deliver a range of services which included health and safety management, project management, entertainment management and event production. We have also been involved in the European Modern Pentathlon Championships for the last 12 years, where we've worked alongside Penthalon GB to deliver site management and technical production installation and management.
Here is some of the feedback we received from Stuart Mason MBE on behalf of Pentathlon GB:
"Pentathlon GB is the governing body for Modern Pentathlon in Great Britain. We are privileged to have hosted the 2015 European Championships and again in 2019, we used Grace and Tailor in 2015 and will again this year (2019). The value for money is competitive but it is the level of support and customer service until the project is complete that stands them aside from other companies – highly recommended"
We embrace the challenge of working on these kinds of sporting events and look forward to being involved with many more in the future!
If you would like to speak to our experienced team and find out how we can support your next sporting event then please feel free to get in touch.