Insights; how best to use your event budget to deliver maximum impact
At Grace & Tailor we specialise in delivering big event experiences without the hefty price tag. One of the things we consider for our clients is whether it is more impactful to deliver one big high-profile occasion or whether to spread the event budget across a number of smaller events.
Read on to find out the benefits of each strategy, and to discover what would be most suitable for your event needs.
First things first – what are you trying to achieve with your event;
A good understanding of event goals is fundamental when deciding how best to utilise your event budget.
We always sit down with our clients at the start of the planning process and look at exactly what they want to achieve at their events – is it increased attendance? Is it distribution of new policies and procedures? Is it to celebrate the hard work of the employees and just have a good time? Once you've pin-pointed your objectives, we can look at how to deliver them for you.
Measuring Success:
Measuring the success of an event is fundamental. Deciding how best to measure success is essential when setting ambitious and achievable KPIs, as well as ensuring you get the most effective data to plan your future events.
We tailor how this is done based around our clients' goals, whether it be through ticket sales and attendance, or feedback and testimonials from attendees.
The benefits of a one-off showstopper:
Large-scale events done well will have a huge impact for attendees, creating those extremely memorable and powerful moments – your delegates are left with a lasting impression. Your communications don't live and die in one activation – they live on, and the legacy of your event is secured. When you have invested hugely in a big event, this is outcome is paramount. Co-ordinating post-event communications via digital channels, such as email, social media and internal communications platforms, will aid this.
If you have an annual event, particularly something celebratory like an awards ceremony or dinner, then this should be all about the impact on the night – a big experience event made to look and feel like a really special occasion.
In terms of spend, the cost of lots of smaller events eventually do add up – depending on the needs of the business; a one-off large-scale event could mean less staff time spent planning and co-ordinating, and could help to save on resources within the company.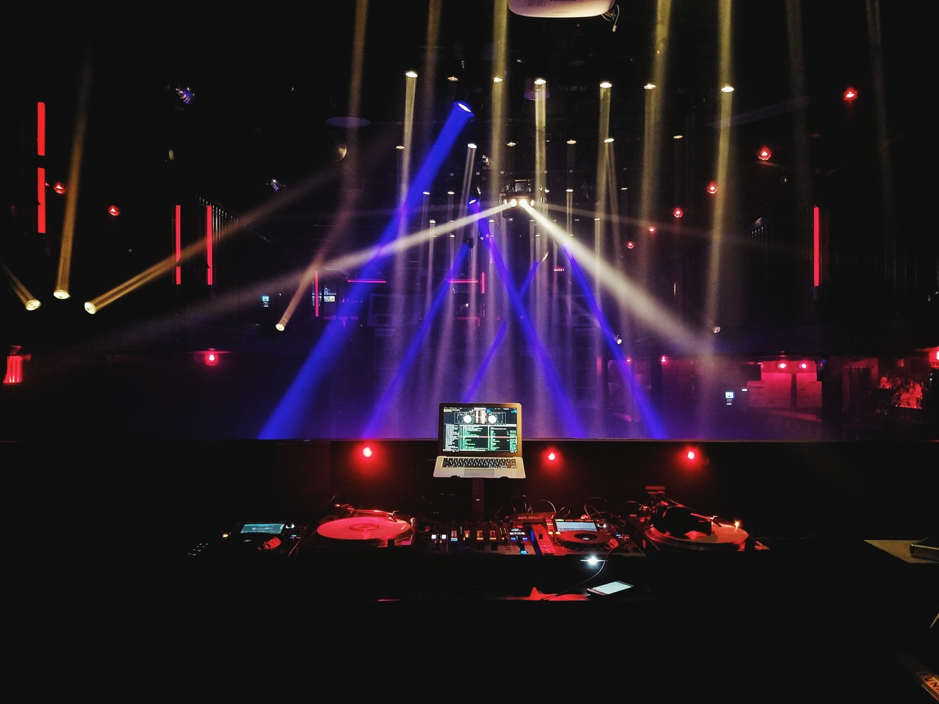 The benefits of multiple events:
If you have regular requirements for sharing key messages – for example, integrating a new communications approach or developing management leadership strategy – then a number of smaller events might be the best way forward.
Regular sessions to introduce plans and reinforce strategies will be much more valuable for your team, rather than unloading a large amount of information in one big sitting. Equally, with multiple activations you can add in progress updates and you have the ability to adapt the messaging should any aspect evolve over time, ensuring continuous and effective engagement with your teams and clients.
"Although lots of smaller events might not have the one-off grand occasion feeling, this could be more impactful within the business due to an increased uptake of the message or strategy being implemented."
– Sophie, Project Manager
In terms of budget, smaller events can e produced with a smaller event management team and fewer production requirements, which translates to a lower cost. Also, spreading smaller events out over the year means these costs also can be spread out – a bonus for smaller and medium-sized organisations with tight budgets.
Another aspect to consider is that not having all staff or attendees out of the business at once mean there's less of an impact on productivity. Compare this to a larger-scale event where everyone potentially leaves the office at the same time.
Your event delivery partner
Working with an agency that fully understands your business needs is crucial to delivering the best event solution – whether that be one large event, a series of small events, or a mix of the two. Every business (and their goals) is different and every event solution should be tailored with that in mind.
If event budget is a deciding factor in delivering your event, we will do our best to find the right solution. From researching new technologies or event trends, to providing the right production equipment (not just the bells and whistles if you don't need it).
However, if you want to go all out, we LOVE getting creative, designing and building your vision exactly how you want it! We make sure that every event we plan and deliver has all the little details covered, to ensure the most successful event possible.
If you need advice for your next event or need help deciding what's best for your budget – get in touch.