Meet Bobby
The story of Grace and Tailor from founder Bobby Sagoo
In the second edition of our introductory blog series, our founding father, Bobby Sagoo reveals a brief summary of his journey in the events industry, recalling how the industry has changed and how at Grace and Tailor, we continue to evolve in order to remain a leading events and production company.
Leeds born and bred, Bobby's career started out in grassroots fashion.

"I got into events purely by chance. After working for my Dad in the shops I wanted to move on and thought, what else can I do?

Me and a few friends set up a thing called Leeds Mela, which is an Asian festival on Roundhay Park. By the end of it we used about 30,000 footfall to 60,000 footfall."

Having proved his talent, he went on the begin a fifteen year long career at Logistik (now We Are Vista) before launching Grace and Tailor in 2010.

Since then, we've become one of the leading event and production companies in the UK. One of the keys to our success is to self-evaluate our service in order to improve the experience for clients.

"In the beginning it was just two of us. The business was styling, theming and events. A few years later we made changes with the directors and we asked ourselves again, 'What do we want to be?' – we ended up specialising in the outdoor market which was a great place to be.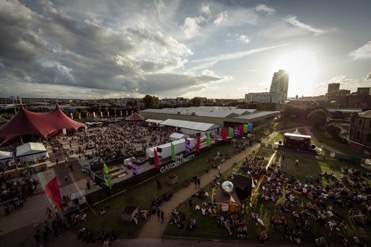 Now at Grace & Tailor we are once again adding to what we can offer our clients. Investing in top end production equipment means we can offer an entire service to clients of all sizes and all industries.

"We simply asked the question, how can we offer value for money without resorting to a third party to provide the production?

Because we have the event management background, the project management background and the technical background it just made sense to offer the client everything in one place."
With Bobby's wealth of expertise and our strong events team, whatever your needs – we can help.

Talk to our team today.