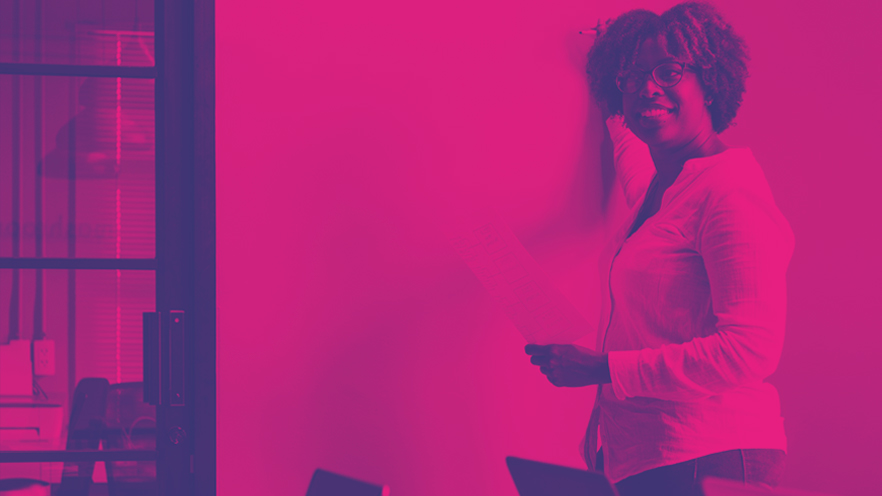 Insights; Intro to sustainability for events
Sustainability is currently a 'hot' topic. We believe it's our responsibility as an organisation to do all we can to reduce waste.
Our clients, and the attendees of our events, care just as much as we do about our impact on the environment and expect a certain level of effort to reduce that. When we deliver an event that's clearly in line with the interests of those who attend, it's yet another way that we can add to their overall experience.
Whether it's a festival or a conference, delivering an event as sustainably as possible is not only an opportunity to do better for the planet but one to showcase your organisation's ideals and engage with your attendees.
Here's an introduction to our techniques and tips for delivering an event that's as green as it can be.
The Four 'Rs' in events
Reduce
One of the biggest environmental issues we have in events is plastic. Removing single-use plastics from events (cups, plastic bottles etc.) is a sure-fire way to make a huge impact on the sustainability of an event.
Last year, over sixty independent festivals pledged to rid their event of all plastic by 2021. Earlier this year Glastonbury also announced they won't be selling any plastic bottles on site and are encouraging festival-goers to bring their own reusable bottles, whilst also selling reusable bottles too.
Plastic reduction is here and now, and regardless of the type of event it should be on the event planning agenda.
Recycle
In the past, post-event cleanups involved hiring a cleaning company who would collect all the waste to discard everything together. The processes for what we now regard as correct waste management are much more rigorous. Recycling has to be maximised to manage the levels of wastage coming from the event.
One of the biggest issues for large outdoor events is that many people leave their tents at festival sites. Thousands and thousands of tents (predominantly made out of plastics) have to be cleared away by special teams of waste collectors. This costs organisers as well as the environment in numerous ways – pegs can get left in the ground, they get blown away and end up in fields with animals and in waterways.
Recently, we've seen some creative solutions to this. Kartent provides cardboard tents which will be set up on site ready for attendees to come in and use. They last for the weekend (even through the rain!) and are 100% recyclable so can just be dismantled and taken away at the end of the event.
Reuse
Signage and branding are aspects that we always look to reuse over multiple events. This can be as basic as ensuring the banner design isn't date-specific, allowing it to be used year on year. This is a win-win – it can reduce clients' budgets as well as ensuring the banners being thrown away to end up in landfill.
Recently, we had a discussion in the office where we needed the same sign for a repeated event but where the logo on the event branding changes annually. Our Project Manager Bex suggested that we create a general sign that includes a specific area where the new logo can be attached every year. With this logo made from recyclable or renewable materials we'll be making a significant improvement – the client gets a cheaper more sustainable option and we send a little less waste into the world.
Recover
Recover, a.k.a 'Waste-to-Energy', means turning waste into resources (such as electricity, heat, compost, and fuel).
This may not immediately spring to mind for event professionals, however, it's an important option to be aware of. If there's limited scope for recycling or reducing waste, making sure we use quality contractors who can assist with any sustainability avenue is essential.
Always ask questions around what happens to the waste when it's taken away and how it's organised. Most importantly, don't be afraid to ask for advice or feedback on your waste – they are, after all. the experts in the field.
—
We're always aiming to be close to the pinnacle of technology, innovation, and progress within the sector when it comes to sustainability. The only way to be able to advise our clients and offer recommendations is to be fully aware of best practices.
If you're in need of advice for your next event, don't hesitate to get in touch.