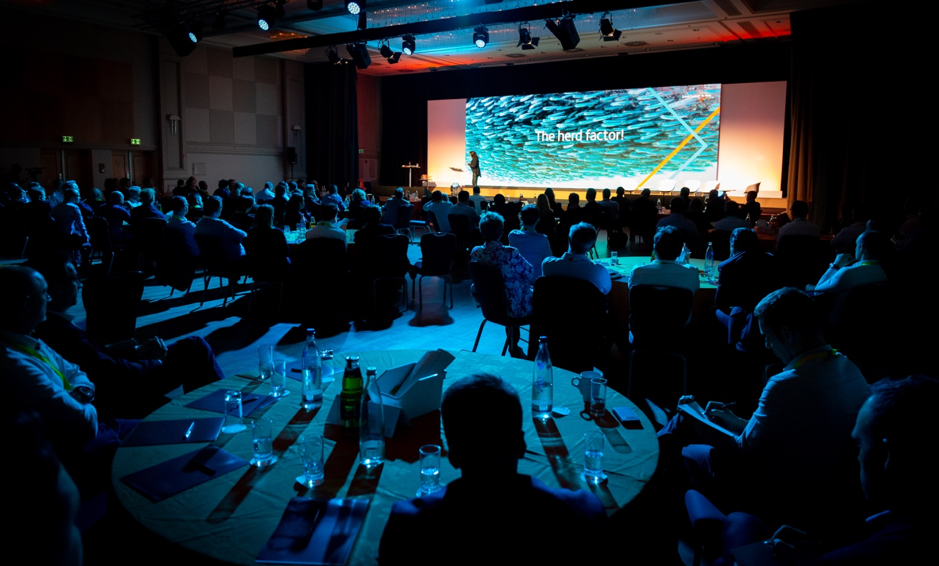 5 Key Steps For Planning A Conference
Planning a conference isn't easy but, when done right, it will have a fantastic impact on your business!
The key is in the planning, a process you should begin at least six to twelve months in advance, depending on the size of your event.
If you're planning to hold a conference in 2020 then now really is the time to be putting plans in place and finding a trusted partner to help you deliver a successful event.
We are here to help make the planning process as easy, effective and stress-free, so in this blog post we're sharing our top tips to help you get the ball rolling.
Be clear on what you want to achieve
When you're planning a conference or any corporate event you should begin with one simple question: What's the commercial goal?
Be clear on your objectives.  Who is the event is aimed at and what kind of impact you want to make will allow you to create an event that is tailored towards achieving your goals. Not only will this ease the planning process, it will allow you to achieve a much greater return on investment.
Understand your delegates
By working through step one, you will have a good idea of who your conference is aimed at.  Now delve deeper into this question to gain an in-depth understanding of who your delegates are, what's important to them, why they should attend your conference and what they'll gain by attending your event.
A thorough knowledge of your attendees will allow you to plan a conference that truly wows them, making it far easier to market the event and sell tickets.
 Select the ideal venue
Now that you are clear on the focus of your conference, its objectives and who will attend, you have all the information you need to select a venue.
Finding the right size of venue and a location that suits your demographic is important. It's also essential to choose a venue that can support your vision. Talk to potential venues about your requirements and get a clear idea of any limitations that may impact your event as early as possible, so that you can adjust your plans accordingly.
An events agency, like Grace & Tailor, will be able to support your search for the perfect venue for your conference and ask many of the key questions at an early stage to avoid complications being met in the final stages of delivery.
Decide on the look and feel of your conference
Creating a memorable, enjoyable and impactful conference experience extends beyond the program of speakers and entertainment.
The overall look and feel of your event should not be an afterthought as it will most certainly impact the experience of your delegates. From décor and seating arrangements to break out areas and staging, we'll help you make the most of your chosen space and design a conference that delegates will be talking about for months to come.
Source professional technical support
Technology plays an integral role in any successful conference, and yet it is easily overlooked.
AV technology is essential for speakers at your conference but with modern advances there are many other technical aspects of your event that need to run smoothly on the day, such as e-ticketing and delegate engagement.
Our experienced event production specialists will get involved at an early stage to ensure that you have the equipment and support necessary for a successful conference, as well as working tirelessly throughout the event to ensure it is delivered without a glitch.