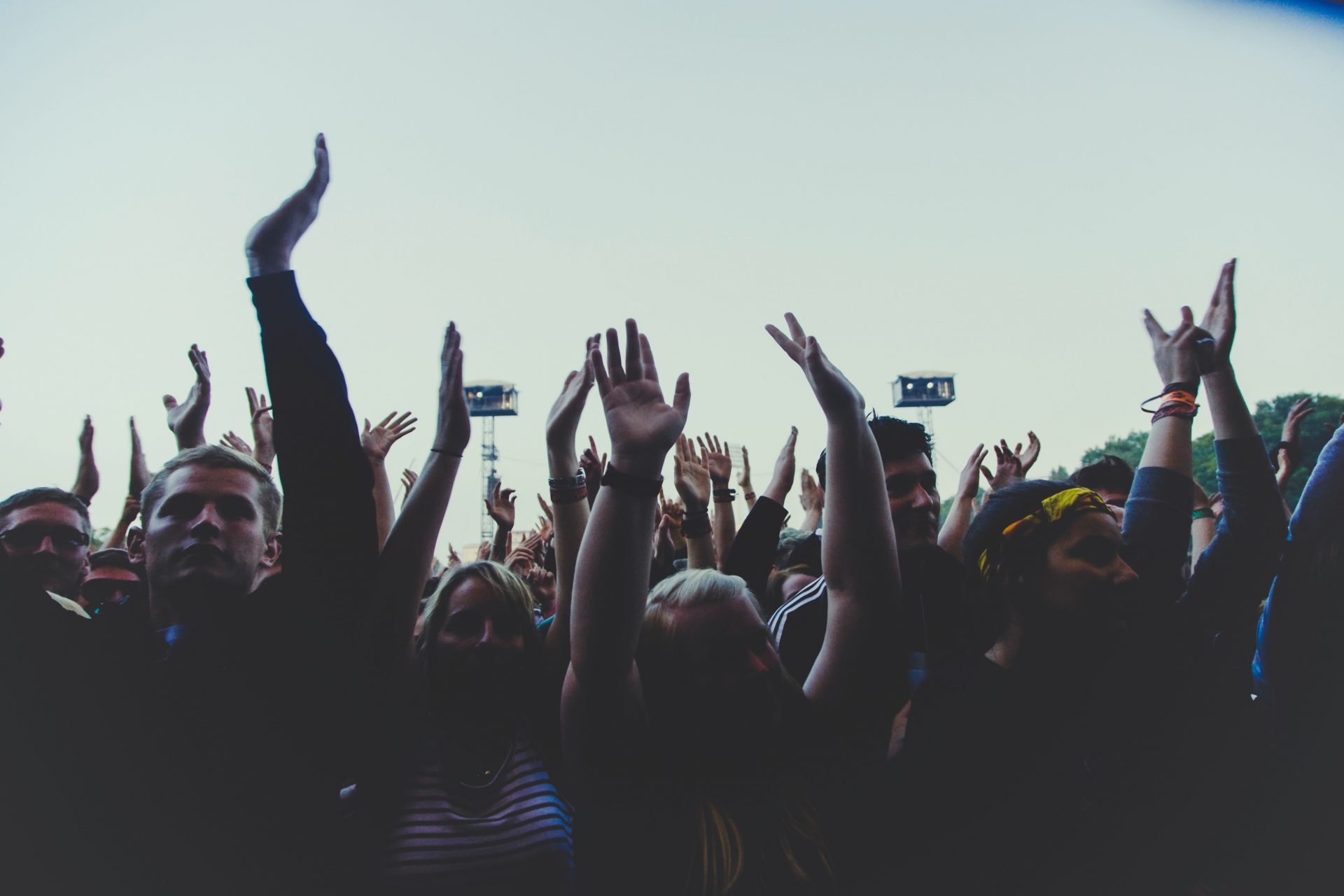 5 things you didn't know about events Health and Safety
Health & Safety is an enormous part of delivering any event. Huge amounts of preparation and planning goes into making sure everyone can enjoy themselves safely.
You can't put on a show stopping event without first having a detailed, thorough health & safety plan. It's probably the most amount of work that's put into something that you don't want to have to use!
All of our staff at Grace & Tailor are IOSH qualified and on the way to being NEBOSH qualified. Having a breadth of experience in this field we've come across a few interesting stats, tips and insights into the vital world of Health and Safety.
1. Damage to your hearing can be caused by spending just 15 minutes listening to music at 100dB.
This stat is one that we always have on hand to make sure everyone working on a live event is wearing their ear plugs or ear defenders. According to the World Health Organization, 1.1 billion teenagers and young adults worldwide are now at risk of hearing loss due to exposure to unsafe noise levels. We always encourage attendees to bring ear plugs and try to have a few pairs handy to give out.
2. A stage barrier for a crowd of 60 people can withstand the weight of two Asian elephants.
The world of crowd dynamics is incredibly technical and in-depth. It's the study of how people in large numbers move and act within a particular space and the forces this creates. Understanding this is a fundamental part of the safety precautions for big festivals, gigs and live sports events. At the front of a crowd like this one a huge amount of force can be created and has to be taken in to account.
Though the front of stage barriers may look like nothing more than a bit of railing, they're actually highly specialised and engineered pieces of health and safety equipment. Next time you're at a gig respect the front of stage barriers and their cumulative power!
3. The UK consistently has one of the lowest rates of fatal injury across the EU, second only to Finland in 2017/18 (HSE).
It's a fairly popular belief that we are a nation of worriers who go way overboard with safety standards, but you can't argue with the stats. The fact that we in the UK put on some of the biggest festivals and events in the world and still have an outstanding safety record is definitely something worth celebrating. We take great pride in being a part of this and delivering the highest standards of health and safety practices in the event industry.
4. The key to planning and delivering health and safety well is a broad understanding of all aspects.
"You have to know a bit about everything, so that you can make sure that everything is happening right. Working with the medical team, the transport team, security or police, it's very much the overarching view of how things are running that you have to have."
– Sophie Watt, Project Manager at Grace & Tailor
Planning for every eventuality at an event is a large piece of detailed work in itself. Putting it into action is a skill that comes with training and experience. The key is to have a deep understanding of the plan and an overarching knowledge of each of the moving parts involved. Understanding how each individual team operates, the logistics and how they will respond to things is key to managing any incident that comes up seamlessly.

5. Grassroots festivals oftentimes don't adhere to health and safety regulations. Remember your ABC's – always be careful.
Though we do have an excellent safety record in the UK, it's worth being aware of the rise of small festivals and the way they are delivered. There have been a few incidents over the last few years do that seem to be due to a lack of experience and expertise in planning event health and safety. It's always worth doing a bit of research into the companies that are delivering smaller events and checking that are meeting the correct standards. Equally if you are thinking of putting on your own event and are unsure about the regulations and procedures involved – get in touch. We'd be more than happy to help out and advise.
"Some people cut corners and even sell too many tickets or don't communicate as well as they should on the day. That leads to festivals getting cancelled and all manner of different disasters. There's always a few high-profile cases a year."
 -Michael Baker, events coordinator of the UK festival awards and editor of Festival Insights.
(The Guardian, Boom in small music festivals put punters at risk, experts say, 1 June 2018)