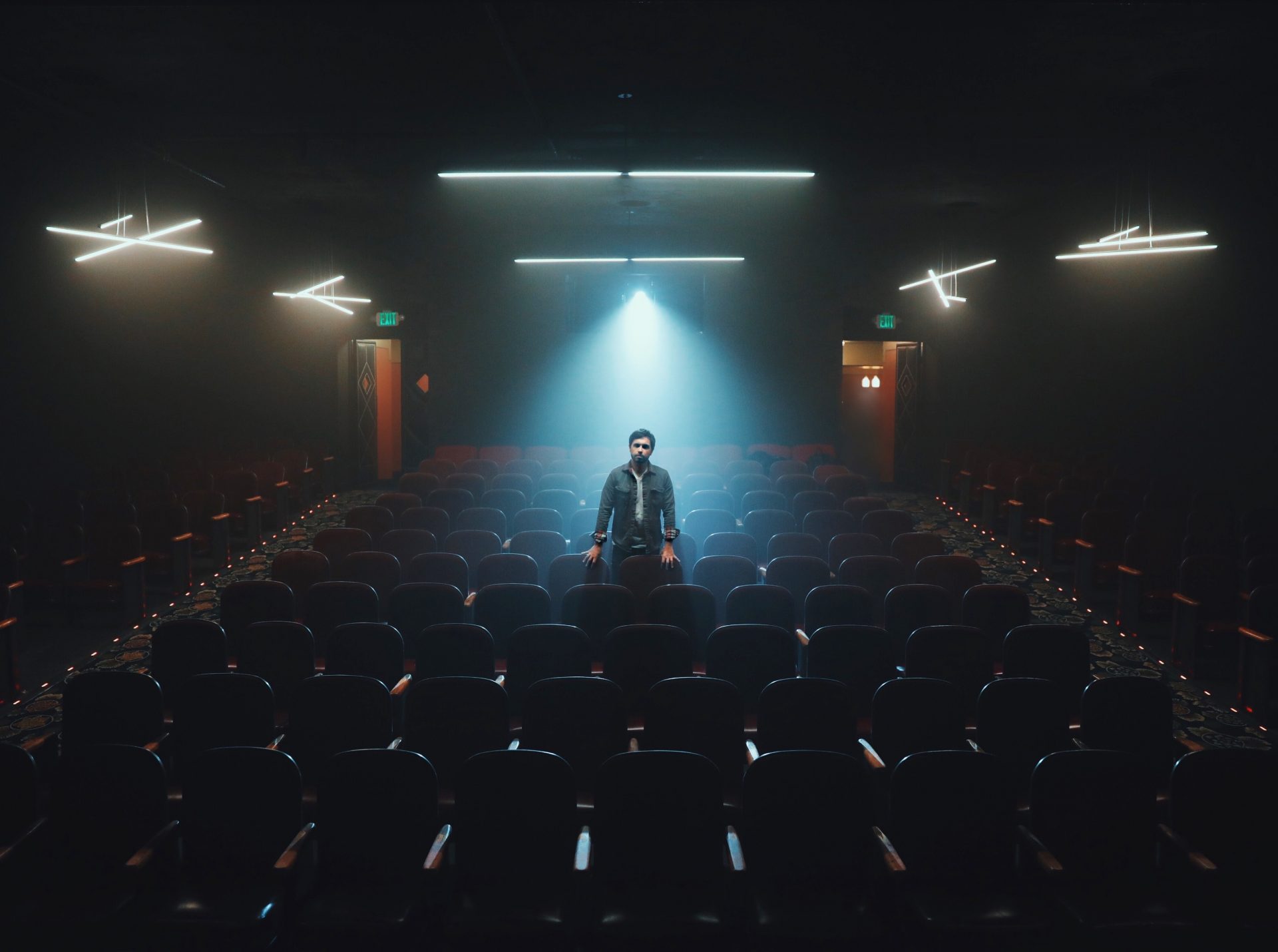 Amazing ideas for your company Christmas party
Organising the company Christmas party inherently comes with a certain amount of pressure, and a well-orchestrated corporate Christmas party can make a real positive impact on your business over the coming year.
There's often a sense of one-upmanship when the festive season approaches – that feeling that each year's party has to go a bit further than the previous year.
If you're looking for ideas to make your Christmas party event the most memorable yet, then we've put together a few sources for inspiration to get the ball rolling when it comes to pulling off an unforgettable Christmas office party.
1. Christmas themed lights
Taking a leaf from some out-of-this-world space-themed events, there are some amazing ways to use theming and lighting to really set the stage for a Christmas event. Making sure it'll be nothing short of magical.
For the premiere of Cosmos, Kinetic Lighting rigged a tent with full LED starlight draping to create this incredible effect.
Academy of Television Arts & Sciences' Emmy Governors Ball took on a celestial look with another magical lighting set up.
The kings of Christmas advertising John Lewis have just released a space-age theme TV advert in the form of an immersive children's talent contest to the tune of Bohemian Rhapsody.
Perhaps this is an indication that taking inspiration from outer space is 'in' this Christmas season? Who's to say? It's a great advert though!
2. Push the theming boundaries
When it comes to making an event memorable – an all-out theming approach transforming the entire space is a great consideration.  At LinkedIn's conference Talent Connect, the Hilton London Metropole was transformed into a giant ice cave where speakers,  attendees and guests could mingle and chill out. If you're looking to make a statement and wow people, then transforming a space into an ice cave, that'll do it!
3. Wow guests with food
Blur the line between art and food to create an impressive visual installation – that you can eat!
For their 20th birthday party, Food Network put on quite the foodie centrepiece including a ten-foot macaron chandelier, an edible herb installation that bartenders cut garnish for cocktails from, and an oyster bar made from ice. This party was attended by some of the biggest names in food, so if it impressed them – it's sure to impress your guests!
4.  Get interactive
Using technology to get attendees to interact with installations or an event setting is a great way to leave a lasting impression. These examples of interactive installations would be a great way to make a Christmas party memorable.
Microsoft wanted to showcase the creative potential of new graphic design software so they built a giant interactive wall at their Microsoft Remix event. Visitors wrote their messages on a tablet which were then displayed on a plasma wall. The sensors in the wall were able to sense someone approaching and reacted accordingly by enlarging messages. 
At Grace and Tailor, we've recently purchased an incredible 8m x 4.5m LED plasma screen so this is now something we can organise for your event!
Projection Art
Samsung took their interactive installation into the 21st Century by displaying tweets
These could be used as great interactive ways for guests to write Christmas messages to one another or to nominate people for Christmas awards.
Interactive Christmas tree
Tinsel and baubles are out. If you're looking to up your Christmas tree game, then an interactive LED formed lighting masterpiece is what you're aiming for. TeamLab created this light sculpture as an illuminated evergreen. Viewers were then able to dress the tree with decorations and ornaments by using a specifically designed app. When the tree became fully decorated Santa Claus appeared!
If these ideas seem a little out of reach for your event, then there are plenty of less extravagant ideas to get your team excited for the office festive party and make a big impact too.
5. Whatever your company size – still go all out
Your office Christmas party doesn't actually have to be in the office… we've thrown some of our best festive celebrations in bars, restaurants and other venues. Wedding venues like this one can be hired at a reasonable cost, especially if you decorate them yourselves. Different tables can have fun themes, and you can mix everyone up or seat them with friends. 
At Grace & Tailor we have a warehouse full of props, production kit and styling items if you're looking for inspiration or need anything specific. We can help with it all!
6. Hold an office awards ceremony
OK, so you may be thinking about the Dundies on The Office… despite what you're picturing, holding an Office Awards Ceremony can be an amazing way to show your staff and colleagues how appreciated they are. Go beyond the 'Employee of the Year' and give awards to everything from Best Dressed to Worst Tea Maker. It's a great way to reflect on the year, and have a bit of a laugh about it too.
7. Rent a festive photobooth
This one might sound simple, but it's well known that a combination of dressing up, festive cheer and one too many Snowballs always results in an evening to remember. Make sure yours is kitted out with festive props and we guarantee you there'll be a queue for it all night.
Remember the Christmas party is about celebrating the talent in the crowd, not on the stage, and organising any type of event can be a logistical headache. We can help with any aspect of your event whether it's sharing ideas, advising, or delivering the whole thing.
If you've read this blog and you'd like a hand, share your vision with us and let's get the conversation started.